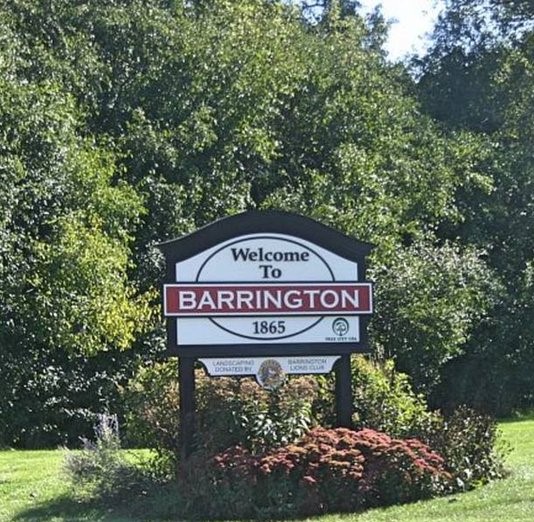 Barrington is an affluent suburb in Cook County and Lake County, Illinois. Barrington is listed as the 7th wealthiest zip code in the nation. The Village of Barrington has a motto "A great place to live, work and play!
The village of Barrington has the largest residential historic district in Illinois. The historic district features Victorian, Victorian Gothic, Queen Anne, and late-19th century forms of architecture. Among Barrington's notable buildings is the Hawley House (AKA the Octagon House), the Catlow Theater and the Ice House Mall. The Octagon House and the Catlow Theater is listed on the National Register of Historic Places.
The 2010 re-make of A Nightmare on Elm Street by Michael Baywas partially filmed in Barrington, using the village's residential architecture as a backdrop.
Neighborhoods
Arbors at Barrington
Barrington Highlands
Barrington Oak Meadows
Barrington Village
Braymore Hills
Chateaux Bourne
Chicago Highlands
Chippendale
Creekside Pointe
Deer Path Estates
Fairhaven
Fenview Estates
Flint Creek
Fox Point
Glen Acres
Heritage Oaks
Heritage Trails
Jewel Park
Lake Barrington Shores
Lakeview
Mcintosh
Oak Ridge North
Oaksbury
Park Barrington
Park Place Estates
Port Barrington Shores
Provincial Manor
Riverside of Barrington
Shady Hill
Shorely Woods
Sunset Estates
Timberlake Estates
Tower Lakes
Westwood
Whispering Pines
White Oaks Estates
Woodland Shores