I have been fielding questions from current and past clients concerned about how the Illinois Stay at Home Order affects the real estate industry. Are sellers still allowed to show their homes? Yes. Are buyers allowed to view active listings once confirmed? Yes. Can homes not on the market yet still be listed for sale? Yes. Will closings still take place? Yes. Real estate services are considered an essential business and that includes real estate agents, loan officers, attorneys, home inspectors, appraisers, underwriters, insurance providers, title services and moving companies to mention a few. There are relocations in place, leases set to expire that can't be renewed or extended, contracts in place, and people with a need for housing that can't wait for various reasons. Is this the time for public open houses? No. Is this the time to be casually looking or 'tire kicking'? No. Sellers may choose to temporarily remove their home from the market with no market time penalty. Sellers can also continue to show but reasonably restrict showings such as limiting the number of people inside the home at once, requesting shoes be removed and hand sanitizer used, etc. Below is an excerpt from the Illinois Association of Realtors. Thank you and I am always here for you!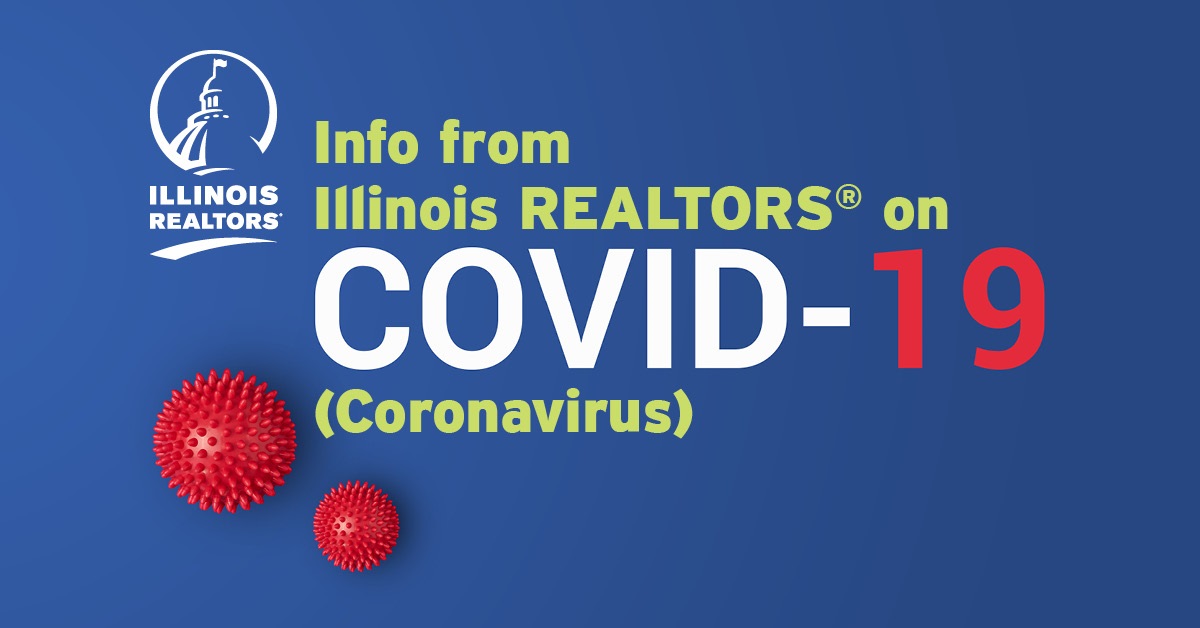 Illinois REALTORS® worked with the State of Illinois to ensure that real estate-related activities are specifically allowed to continue while the Executive Order is in effect.
The Executive Order provides that among the essential businesses and operations permitted are professional services, which includes real estate services. Among those, the Executive Order also specifically includes appraisal and title services.
The Executive Order also expressly permits the continued operation of government services and work by government employees that work for or to support businesses that can operate under the Executive Order. This authority is critical to the continued functioning of services provided by county recorders, clerks and inspectors who often play a role in real estate transactions.
Please keep in mind that local officials may enact their own, more strict standards for continued operations, including restricting access or office hours. Finally, financial institutions, such as banks, consumer lenders and title companies are specifically allowed to continue operating under the Executive Order.
Be advised the Executive Order contains guidance requiring the continued observance of the previously ordered preventive measures such as social distancing, hand washing and disinfecting.
The Executive Order is aimed at preventing the further spread of COVID-19 in Illinois. With the help of Illinois REALTORS®, the measures implemented by the Executive Order will add to the safety of the community, while protecting an industry that is critical to the economy of the state and the nation.
Illinois REALTORS® will continue to monitor the impact of the spread of COVID-19 on our state and the real estate industry.